The Pudding - For IBM Watson DG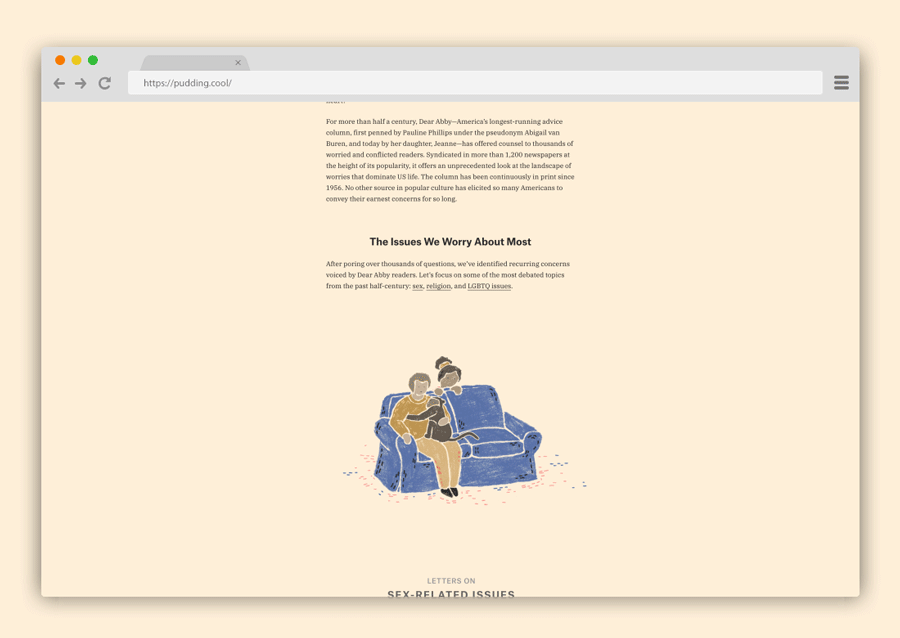 A series of animated illustrations/GIFs for ✏︎ an article created on ✏︎ The Pudding. The visual essay is a deep dive "what 20,000 letters to an advice columnist tell us about what—and who—concerns us most.".
The close collaboration with front end developers allowed me to create animated illustration that use parallax scroll as an additional mean of visual narration besides just the animated GIF itself.